Know when to add your stir fry ingredients
---
-
The secret to a stellar stir fry is having all of the different ingredients cooked perfectly but, how do you do that? By giving each ingredient the right amount of time in your smoking hot wok!
---
The beauty of stir fry is its versatility - you can mix and match your favourite veggies and protein to create a new dish every single time.

Start with aromatics like chilli and garlic and sizzle for 30 seconds. Next add crunchy veg like carrots and peppers. Then add your protein. Next into the wok are soft veggies and your choice of noodles or rice. Finally, add your favourite Blue Dragon Stir Fry Sauce. If you're feeling brave, toss your wok to bring all of the flavours together!
Now that you're a wok master, show off your skills with one of our quick and easy stir fry recipes!

This Perfect 10 Minute Stir Fry is our go-to midweek meal. We've gone for tender sirloin steak with crunchy carrots, broccoli and mangetout, all coated in Blue Dragon Black Bean Stir Fry Sauce. Feel free to make it your own, just swap in your favourites.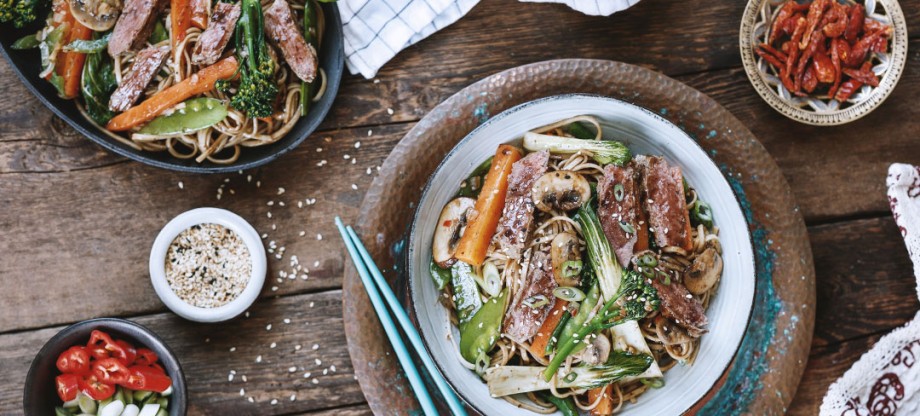 Forget the takeaway!
You can cook up a Chinese BBQ Chicken Stir Fry in under 20 minutes. This sweet and sticky delight is sure to stir up your senses.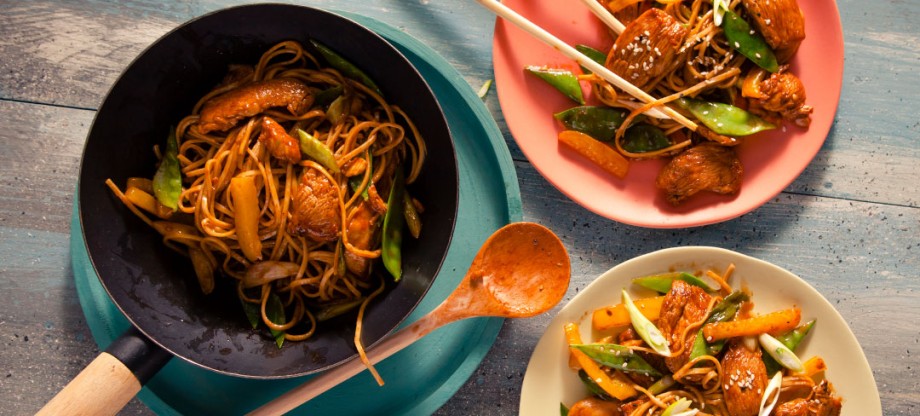 Veggie or trying to go meat free for a day?
Try our Tofu Vegetable Stir Fry. Trust us, once you've tried tofu this tasty, it'll become a stir fry staple.